Small Wheel Attachment
$150.00*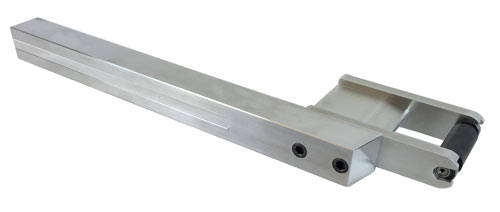 The small wheel attachment is the easiest way to get into those tight, hard to reach places such as finger guards, or to get precise small radiuses for tube notching. The interchangeable small contact wheels have press fit bearings on either end and simply slide into the receiver arms on either side of the small wheel attachment, making it quick and convenient to change sizes. Sized for R6-2RS bearings (7/8" ID).
*No small wheels included.
Comes with it's own 6061 aluminum tooling arm.
*price includes a 3% cash/check discount.
^ Back to the top